Grace and Glory LIFE Classes are held on Mondays at the First Presbyterian Church of Corona; their purpose is to provide an outlet for socialization, positive group learning experiences, unique educational enrichment activities and most importantly spiritual growth…
of course, it's an added bonus that parents get a few hours of free-time!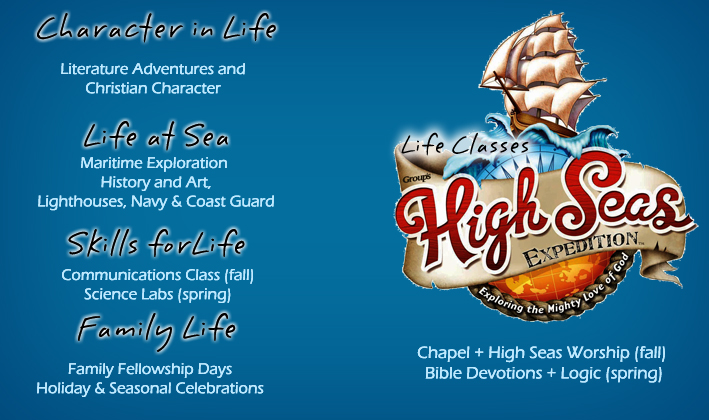 LIFE Program Fee: $55.00 per month, per child. (discounts available for 3 or more)
This fee is in addition to your Grace and Glory Family Registration Fee of $50.00 which
adds your student(s) to our insurance policy. Your payment of $55.00 per month goes directly towards compensating our class leaders & purchasing materials.
**additional requirements:  School Supplies, a Backpack and Polo Shirt.
Please review our policies for Non-Members Participation
Students will participate in activities while parents are off campus.
Parents are invited to join us for Holiday/Seasonal Celebrations!
Please note: our Kindergarten Little Sailors classes vary from the description above; please email us for class information.
Drop off: 9:00am  | Pick up: 1:15pm
Children will be grouped by grades: Little Sailors (ages 4&5) | Skippers (grades 1-3)
Shop our GGHS Lands End Store for LIFE class polo's and more!


Parents: click on the link to download the LIFE classes calendar: 2013-14 GGHS LIFE Classes Calendar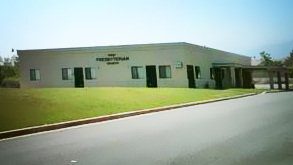 LIFE classes are at the First Presbyterian Church of Corona, 950 W. Ontario Ave.
Corona, CA 92881, pictured above. GGHS is not affiliated with First Presbyterian Church. 

Living In Faith Enrichment -
Enriching home school education, while building real LIFE skills!
Note: participating in our classes, is not equivalent to enrolling in our Academy PSP.
Grace and Glory has a passion for ministering to home schooling families, regardless of their affiliation.
GGHS supports the viewpoint of CHEAofca.org, HSLDA.org, and Family Protection Ministries and their efforts supporting private home education; however, we gladly welcome all bible-believing, home schooling families, to enroll in our LIFE Classes, including but not limited to Charter School families, those who file independently and those enrolled in other private home school programs.