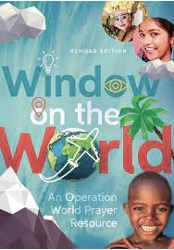 Our 2021-22 school-wide theme is "Window on the World". WOW (Window on the World) focuses on world missions, world geography, prayer and discipleship.

Families of students age 4 to 10 years, have the opportunity to come together for WOW Group Ministry Mondays. Mothers and children explore together!
Below is an Amazon List of "Window on the World favorites" for families to use at home, as coordinating resources/materials this year:
https://www.amazon.com/hz/wishlist/ls/211P33HWTC5VG?ref_=wl_share
Additional downloads including a W.O.W Reading Schedule, Potlucks/Events Group Calendar,  and more will be provided to  families after enrollment.